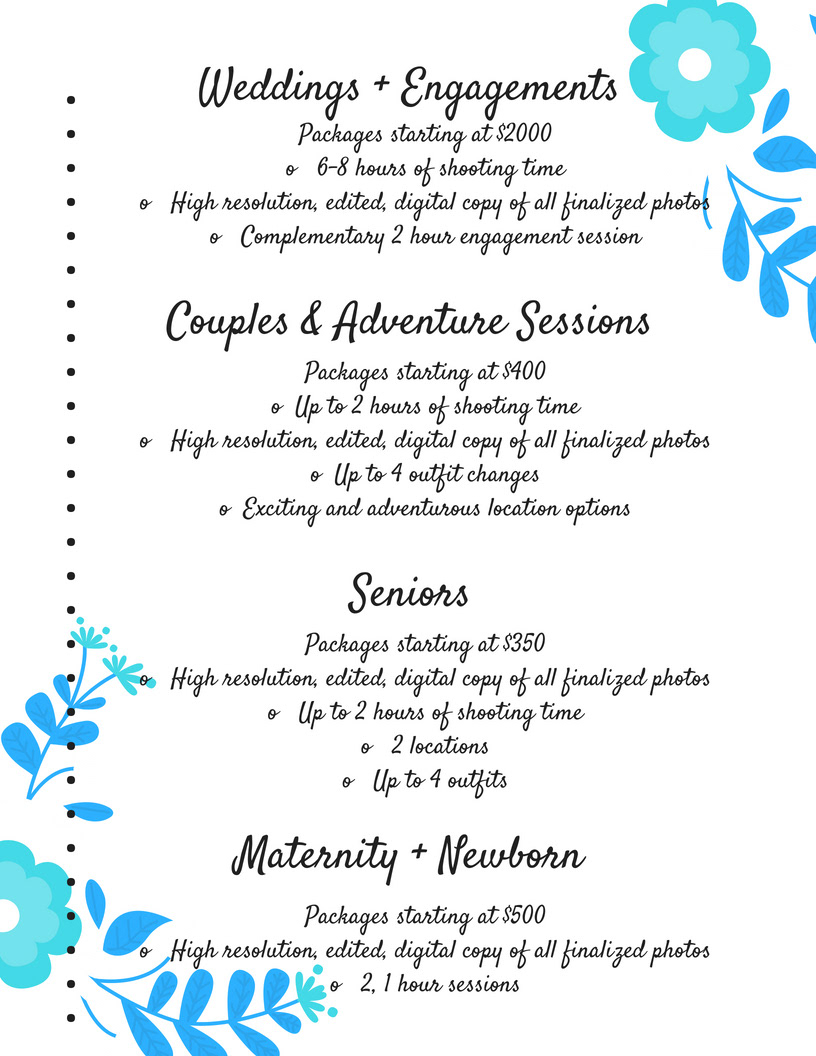 Thank you! I will be sending you an email soon with further information!
Heck yes! Love it! Shoot me a message for custom prices based on your location!
How would you describe your style?
FUN. BOLD. WARM. I'm all about having fun while shooting and capturing real life! Because let's be honest, when's the last time you and your boo stood together cheesy-smiling on a date? You were more likely being goofy, laughing your heads off, and making MEMORIES. That's what I focus on. YOU! So let's go have some fun!!! I promise you'll never look at a portrait session the same way again.
I don't see the session/package I'm looking for…
Shoot me a message! I'll be happy to custom a session just for you & what you're looking for!
I

'm nervous/totally think I'm going to be the most awkward person ever in front of the camera. HELP!
Don't worry, I've got youuuuuu! Your job isn't to come to your session with a hundred cute poses in mind. As long as you come ready to have fun, be a little goofy, and have an open mind, you're going to look GREAT!